SELECT YOUR VEHICLE
Find parts and remaps for your car - select your make and model below to see what we have to offer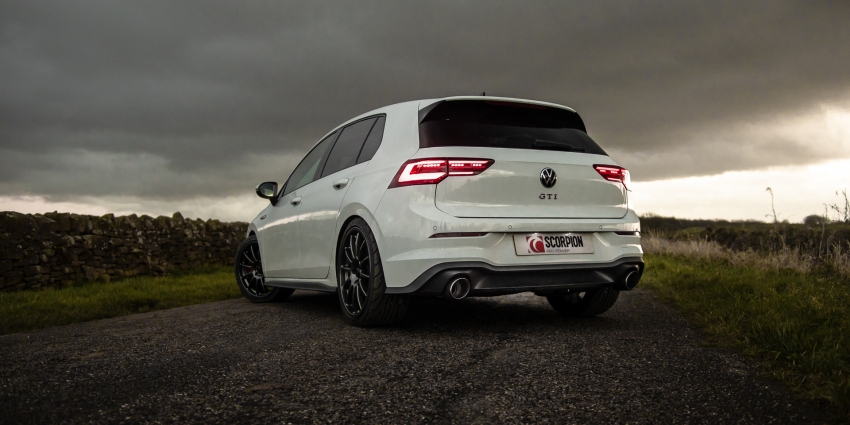 Monday 14 December, 2020
We are pleased to announce a range of performance exhaust options for the new Volkswagen Golf MK8 GTI from Scorpion Exhausts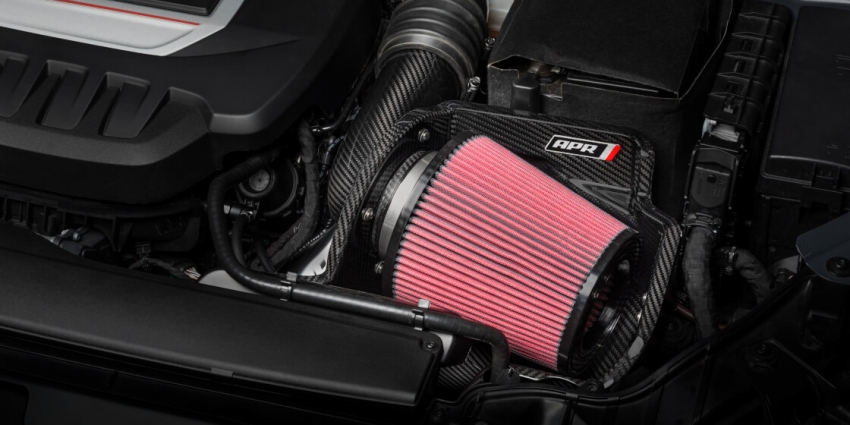 Tuesday 13 October, 2020
The APR Open Carbon Fibre Intake System is the ultimate intake system for the 1.8T/2.0T Engine!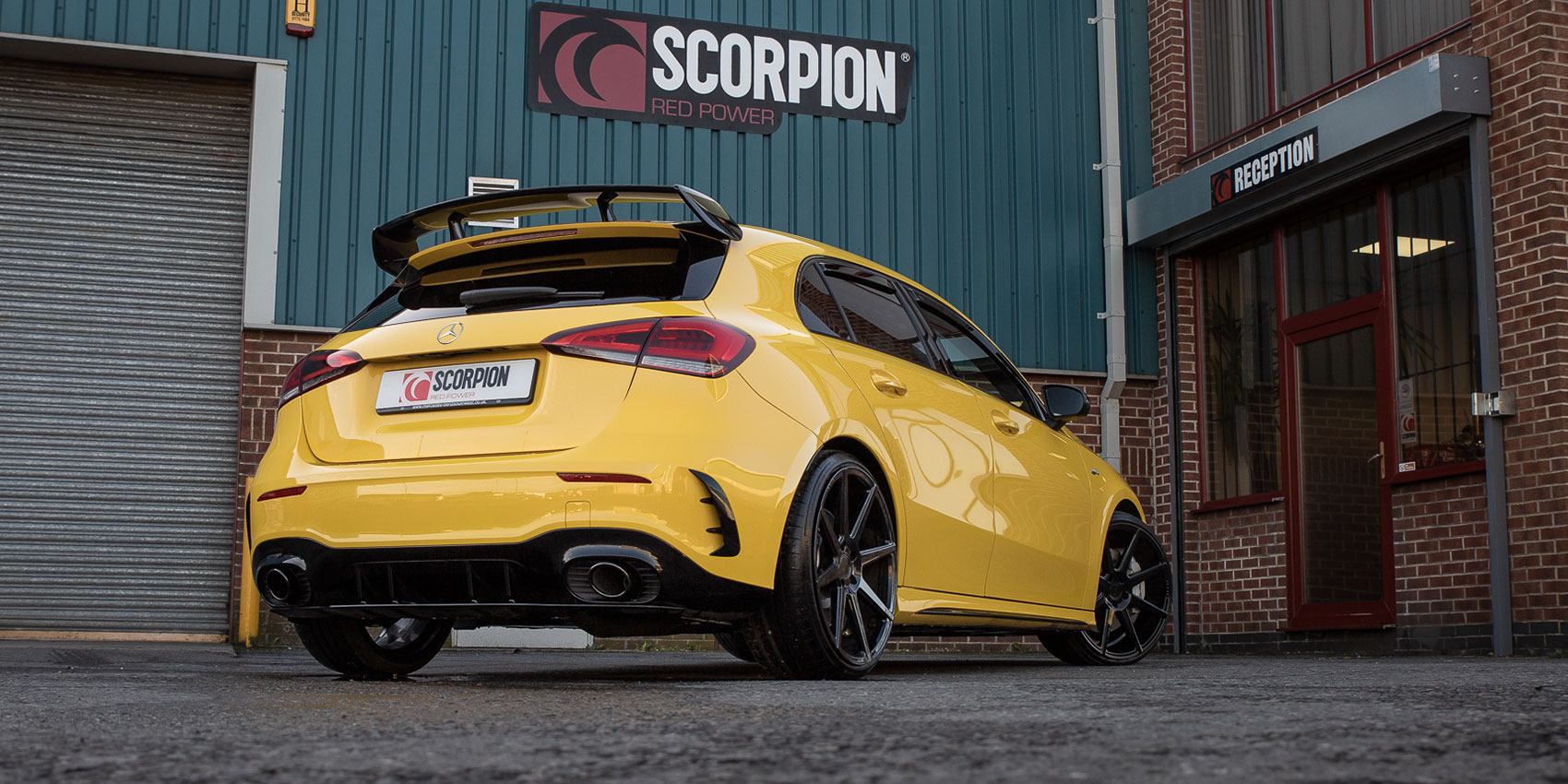 A35 AMG Scorpion Exhausts
Scorpion has released a brand new range of exhaust systems for the Mercedes A35 AMG.
Constructed from 76mm / 3" T304 stainless steel pipework, Scorpion has designed two main variants of the GPF-back system which helps improve the vehicles overall performance profile.
The range of options start off with a non-resonated GPF-back, which features an acoustically refined rear silencer, this can be further customised by selecting it with or without an active exhaust valve.
The second variant is a non-resonated GPF-back that features a rear silencer delete for an overall enhanced soundtrack, again this can be further customised with the option to purchase it with or without an active exhaust valve. The rear silencer delete options offer a sportier soundtrack throughout the entire rev range, Customers wanting a refined sporty exhaust tone should look at the options including a rear silencer.
Tuners looking to extract more power from the A35 AMG will be pleased to know a 76mm / 3" GPF delete kit has also been developed which can be installed to the OEM or Scorpion GPF-back exhausts.
** Non-valved options may illuminate the engine management light which will require a remap. Stage 2 remap recommended when installing GPF delete kit **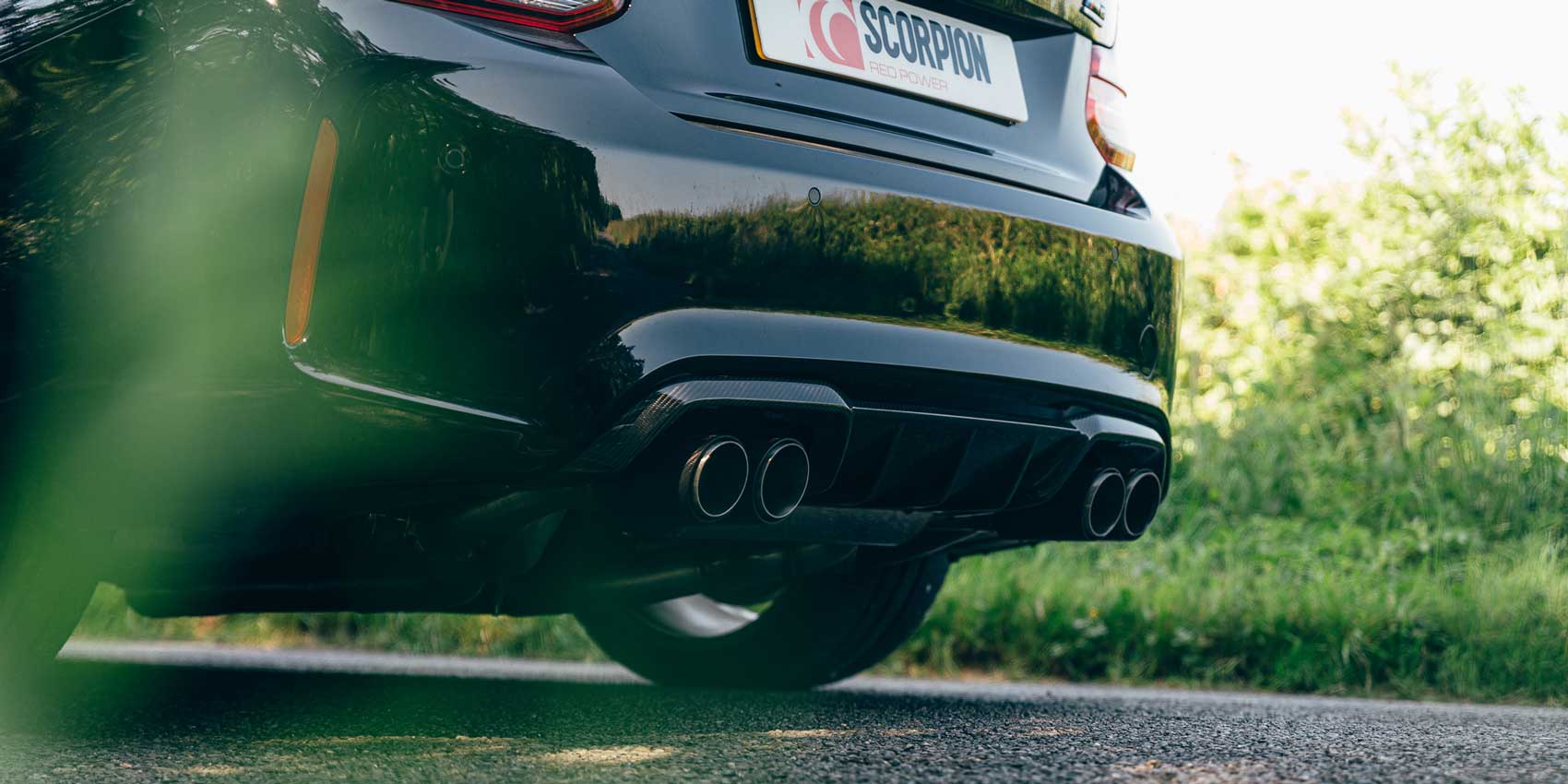 BMW M2 Competition Scorpion Exhausts
Scorpion performance exhaust options for BMW's highly demanded F87N M2 Competition including all NEW Ascari Carbon Fibre tailpipes.
Technicians have developed a GPF back exhaust system constructed from premium T304 stainless steel pipework. The innovative new exhaust features a cross-over front section, link pipes and an acoustically refined rear silencer with active exhaust valves. Quad 90mm Daytona tailpipes are at the business end of the system which can be selected in a highly polished or new classy carbon fibre finish.
As well as enhancing the sporty appearance of the vehicle, the new exhausts free flowing design improves power and sharpens up throttle response. The quality materials used in manufacturing means the exhaust weighs over 24% less than the OEM setup.
Purchasers of the GPF back system will mainly notice the stunning soundtrack that is produced. The deep sporty tone perfectly matches the overall profile of the M2 Competition giving it a classy edge.
True tuning enthusiasts will also be pleased to know a GPF delete kit has been designed from the same high quality stainless steel as the GPF back. The kit contains front pipes with precision laser cut flanges and two GPF delete sections (remap recommended once installed).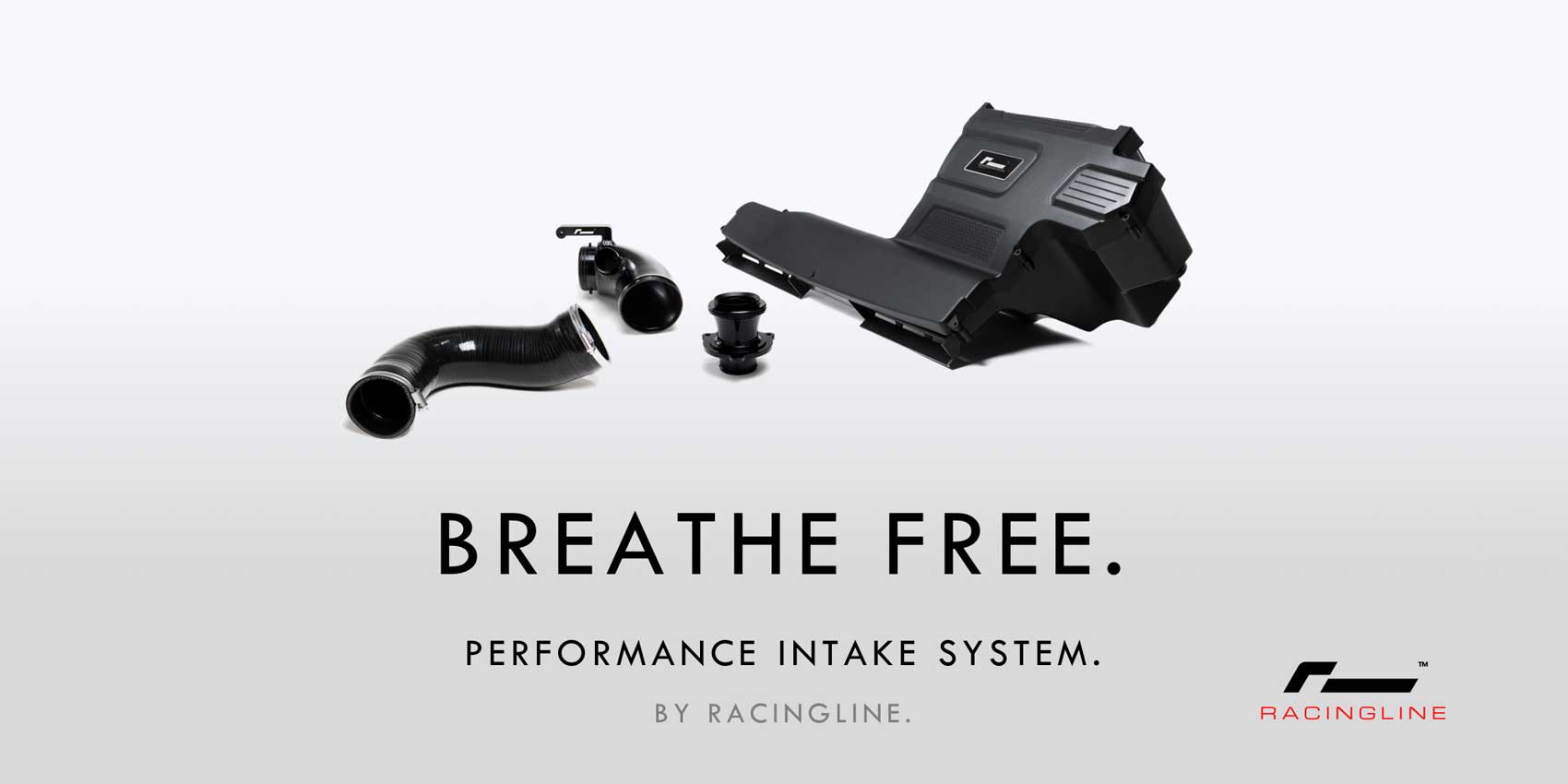 Racingline MQB Performance Intake System
It's no coincidence that so many high horsepower MQB cars choose the Racingline R600 intake system. With a filter surface area of more than double that of the factory one, it delivers the power gains each and every time.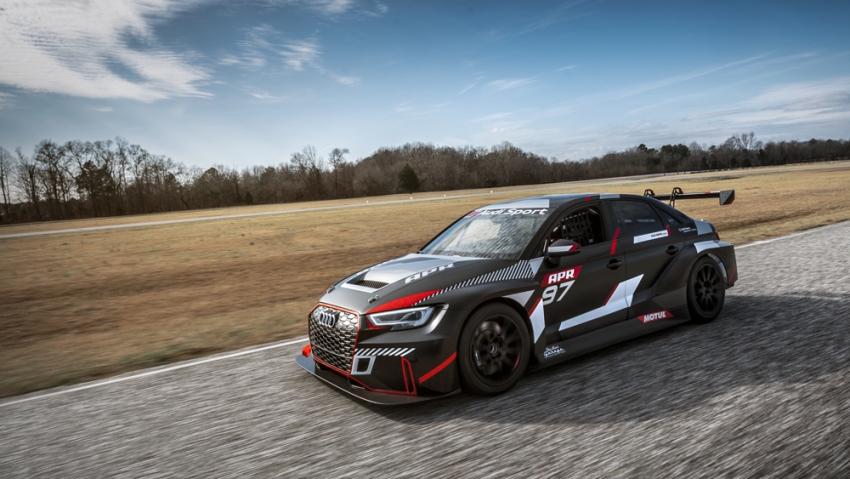 About Prodigy Motorsport
APR Authorised Dealer | Volkswagen Audi Group Specialist
Established in 2005, Prodigy Motorsport is a performance parts & remap specialist covering a wide range of makes and models. We sell parts from only top name brands such as Scorpion Exhausts, Forge Motorsport, KW Suspension and more so you can be confident that you will only get the very best quality when buying from us.
Prodigy Motorsport is also the sole authorised APR dealer for Derbyshire. APR is the world leader in VW, Audi, Seat & Skoda performance tuning. We offer their full range of products which includes ECU & TCU software (remaps) and hardware upgrades such as intakes, intercoolers and exhaust systems.
We have workshop facilities at our premises in Riddings, Derbyshire where we're able to install any of the products that we sell.